Posted on January 27th, 2012 by roxxyroller in Free Coupons Canada Samples Canadian Free stuff.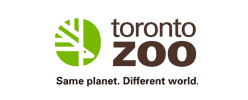 Valentine's Day Week­end: Feb­ru­ary 11 & Feb­ru­ary 12
"The Zoo Loves YOU! Cel­e­brate Valentine's Day with your favourite striped, spot­ted and furry friends at Toronto Zoo. Chil­dren 12 and under, who bring a valen­tine for their favourite WILD friend get in FREE (max­i­mum of two chil­dren per adult)."
Thanks for shar­ing Wally2009! Click here for fur­ther deets!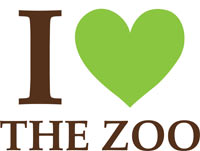 Tags: canada, canadian free stuff, canadian freebies, Canadian giveaways, canadian savings, free, free canadian giveaways, free samples, free samples canada, free stuff, free stuff Canada, freebie, freebies, freebies canada, hot deals canada, online canadian free stuff, online canadian freebies, Toronto Ontario Zoo, Toronto Zoo, Toronto Zoo Ontario, Toronto Zoo Ontario Canada, Toronto Zoo: Free Admission for Children Who Bring a Valentine for an Animal Feb. 11-12