Posted on June 4th, 2011 by roxxyroller in Free Coupons Canada Samples Canadian Free stuff.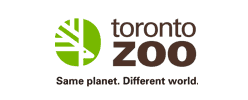 Hit up the Toronto Canada  Zoo's Coca Cola Fun Day on June 11th where you can Bring A Label From Any Coke Prod­uct and receive a Free Child Admission!
Coca-Cola® Fun Day
June 11
Meet a Toronto Maple Leaf Player from 1:00 pm to 2:00 pm
Court­yard Stage!
Zoo Front Entrance 9:00 am to 6:00 pm
Bring in a prod­uct label* from any Coca-Cola® prod­uct (includ­ing Fanta®, Nestea®, Minute Maid®, Five Alive®, Dasani®, Glaceau Vit­a­min Water® and Pow­er­ade®) and receive one FREE Child's admis­sion (up to 12 years of age)*. It will be a whole day of Coca-Cola® fun with sam­pling, prizes and more! *Please note cans and tetra prod­ucts will not be accepted and dis­count is lim­ited to one per fam­ily and can­not be com­bined with any other offer.
Click here for the deets, and thanks to Wally2009 for shar­ing!!

Tags: canada, canadian free stuff, canadian freebies, Canadian giveaways, canadian online freebies, canadian savings, Coca Cola, Coca Cola Canada, enter, free, free canadian giveaways, free samples, free samples canada, free stuff, free stuff Canada, freebie, freebies, freebies canada, online canadian free stuff, online canadian freebies, Toronto Zoo, Toronto Zoo Canada, Toronto Zoo Canada Deals, Toronto Zoo Canada Free Child Admission (June 11), Toronto Zoo Canada Hot Deals, Toronto Zoo Free Child Admission, Toronto Zoo: Coca Cola Fun Day, Toronto Zoo: Coca Cola Fun Day-Bring A Label From Any Coke Product - Free Child Admission (June 11)