Posts Tagged 'Old Navy Hot Deals'
Tuesday, February 15th, 2011
Take 20% off any adult pur­chase of $100 or more (online only) until Feb­ru­ary 17, 2011, enter the code "ONGET20″ at check­out. Ship­ping is free on orders of $50 or more.
 Click here to start shop­ping now!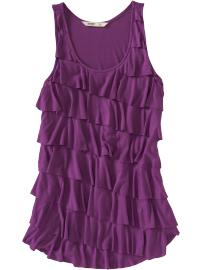 Tags: canada, canada deals, Canadian Deals, canadian savings, deals, hot canadian deals, hot deals canada, OLD NAVY Deals, old navy canada, Old Navy Canada Bargains, old navy canada deals, Old Navy Canada Hot Canadian Deals, Old Navy Canada HOT DEAL, OLD NAVY CANADA HOT DEALS, Old Navy Canada Sales, Old Navy Canada: Take 20% Off Adult Purchase of $100 Online Only, Old Navy Hot Deals
Posted in Hot Deals Canada Canadian Bargains Sales Discounts | Comments Off
Thursday, October 14th, 2010
Click here to see the fab­u­lous details at Old Navy Canada's $16 Deals for their 16th Birth­day Sale!!
This in only in-stores — so get to your near­est Old Navy Canada to save now as this sweet sale is only in effect until Octo­ber 21st!!
Tags: canada, canada deals, Canadian Deals, canadian savings, deals, hot canadian deals, hot deals canada, Old Navy, old navy canada, old navy canada deals, OLD NAVY CANADA HOT DEALS, Old Navy Canada Hot Deals - Only in Stores! $16 Deals for Our 16th Birthday, Old Navy Hot Deals
Posted in Hot Deals Canada Canadian Bargains Sales Discounts | Comments Off