Posts Tagged 'Old Navy Canada HOT DEAL'
Tuesday, February 15th, 2011
Take 20% off any adult pur­chase of $100 or more (online only) until Feb­ru­ary 17, 2011, enter the code "ONGET20″ at check­out. Ship­ping is free on orders of $50 or more.
 Click here to start shop­ping now!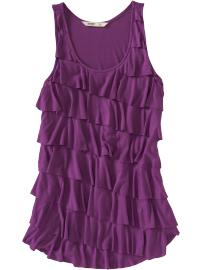 Tags: canada, canada deals, Canadian Deals, canadian savings, deals, hot canadian deals, hot deals canada, OLD NAVY Deals, old navy canada, Old Navy Canada Bargains, old navy canada deals, Old Navy Canada Hot Canadian Deals, Old Navy Canada HOT DEAL, OLD NAVY CANADA HOT DEALS, Old Navy Canada Sales, Old Navy Canada: Take 20% Off Adult Purchase of $100 Online Only, Old Navy Hot Deals
Posted in Hot Deals Canada Canadian Bargains Sales Discounts | Comments Off
Friday, October 30th, 2009
Hot deal on Novem­ber 7th from Old Navy Canada!! Get there early because their Fleece Scarves are only $1.00!! OMG what a deal!!!!!!!!!!! I imag­ine you want to dress warm when you sleep out­side the store overnight to avoid long line-ups!! They will be gone fast, that's a given! So set your alarm if you plan on sleep­ing at home the night prior, in order to grab some of these!!
Tags: canada deals, Canadian Deals, canadian savings, deals, hot canadian deals, hot deals canada, Old Navy Canada $1 Fleece Scarves, Old Navy Canada HOT DEAL
Posted in Hot Deals Canada Canadian Bargains Sales Discounts | Comments Off