Posts Tagged 'Naturalizer'
Friday, December 17th, 2010
*Sale valid in-store and online. Not valid on pre­vi­ous pur­chases. Enter coupon code NATCASAVE and get an addi­tional 15% off your pur­chase and free shipping.
These clas­sic black leather sling­backs would be great for the office or a casual night out are on sale for $29.99 (reg­u­larly $100).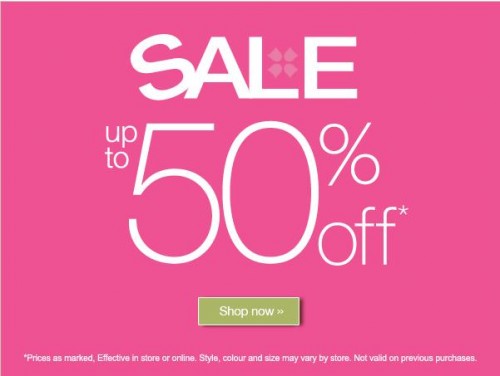 Tags: canada, canada coupons, canadian coupons, canadian online coupons, canadian savings, coupons, free canadian coupons, hot canadian deals, hot deals canada, Naturalizer, Naturalizer Canada, Naturalizer Canada: Up To 50% Off + 15% Off Coupon Code + Free Shipping, online canadian coupons
Posted in Free Coupons Canada Samples Canadian Free stuff, Hot Deals Canada Canadian Bargains Sales Discounts | Comments Off
Friday, October 1st, 2010
Enter the promo code FFNAC when check­ing out between Sep­tem­ber 30-October 3, or print this coupon and show it in store.
Big thanks to mas­ter­rocker for post­ing this awe­some coupon in our CoolCanucks.ca coupon Forum!!
Tags: canada, canada coupons, canadian coupons, canadian online coupons, canadian savings, CoolCanucks.ca coupon forum, coupons, free canadian coupons, Friends Sale 30% off coupon, Naturalizer, Naturalizer.ca Canada, Naturalizer.ca Canada Friends Sale 30% off coupon, Naturalizer.ca Coupon, online canadian coupons
Posted in Free Coupons Canada Samples Canadian Free stuff | Comments Off