Posts Tagged 'Lorrie Lynn Bolduc'
Wednesday, April 11th, 2012
As many of you know, I am a huge fan of sup­port­ing any­thing Cana­dian.
 Whether it's Cana­dian busi­nesses, Cana­dian Actors/Actresses, Cana­dian Sports, Cana­dian made prod­ucts, or even Cana­dian Music, y'all know I am totally all for it.
You also know that I am a huge sup­porter of our friends on the other side of the bor­der as well mind you, as through my many reviews and give­aways, I have made an enor­mous amount of friends from com­pa­nies that sup­port Cool­Canucks from all over the world!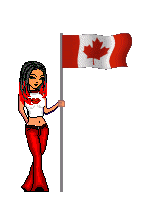 The Impor­tance of Sup­port­ing Local Music is an often spo­ken phrase that, to many fans and read­ers of this site, needs no expla­na­tion. The rea­sons for Sup­port­ing Local Music are instantly and painfully obvi­ous. But increas­ingly, the rel­e­vance of live kick­ass music is often ignored, and real music from amaz­ing breath­ing artists is dropped entirely in favor of much cheaper karaoke machines, DJs, and Juke Boxes which really is sad. The most excel­lent local tal­ented musi­cians are dropped in favor of machines. This makes me irate to be honest.
By fully under­stand­ing why peo­ple should con­tinue to patron­ize live local music at it's core, the energy of a live show needs to be felt. All bands and artists pour all of their hearts and power into their live per­for­mances, and while the crowd is feed­ing off of that energy, the band is in turn feed­ing off of the crowd's. As those that have been able to expe­ri­ence that cir­cle of ener­getic free­dom can attest; there is hon­estly noth­ing quite like it. Stand­ing in front of say Ozzy Osbourne after the 1981 release of his 2nd solo album Diary of a Mad­man, he bites the head off of a bat while the mas­sive music hun­gry crowd yearns for more, or lis­ten­ing to the awe­some gui­tar solo's by Eddie Van Halen live is an unfor­get­table expe­ri­ence. The magic of live per­for­mances, while pos­si­ble to wran­gle onto a record, is much like cap­tur­ing mys­ti­fy­ing light­ning in a bottle!!
In mak­ing the deci­sion to see local live music, patrons are sup­port­ing both their local econ­omy and, often times, their local arts. Mak­ing the trip to a venue to see an artist or band play is telling that venue, and that artist, that you care about qual­ity in music. Com­ing to see an artist is sup­port, as well as necessary!
A friend of mine, Lor­rie Bolduc, is part of our local music scene and her tal­ent is absolutely amaz­ing! She is a 100% Cana­dian made musi­cian, and is from right here in Sault Ste. Marie, a smaller North­ern Ontario city with a pop­u­la­tion of approx­i­mately 75,000. Much like Sha­nia Twain who is from another North­ern Ontario city called Tim­mins and made it into the spot­light through tremen­dous sup­port through her local fam­ily and friends, Lor­rie Bolduc is also an absolutely tal­ented musi­cian who is on her very way of mak­ing it big! 
Play­ing in a local band called "Obses­sion" for quite some time, Lor­rie was con­tin­u­ously land­ing gigs all over this city and has played in many of our pop­u­lar bars and as well as at many hap­pen­ing venues that draws in huge crowds. Musi­cians are a healthy part of local economies. When we sup­port them, we are sup­port­ing a count­less num­ber of busi­ness own­ers and employ­ees: the local bars and venues, the screen print­ing com­pa­nies, the record labels, the record stores, etc.
Why would a band play in front of oth­ers, if not to enter­tain them? Those peo­ple are work­ing for your plea­sure. The least you can do is show up and have a good time and per­haps pur­chase some of their awe­some mer­chadise such as t-shirts or their very own awe­some CD's!!
A lit­tle about Lor­rie: "Info about me? Hmm, I love writ­ing, singing, play­ing music. I wake up at night to write lyrics down.  No mat­ter what I get to do in this life, hope it always has music in it."
Lor­rie has been trav­el­ling back and forth from her home­town here in Sault Ste. Marie, to Nashville, Ten­nessee and has been Record­ing at High Demand Pro­duc­tion Studio.
Here is an uncut ver­sion and a small bit of video clip of the song enti­tled "Iron Cow­boy" both writ­ten and sang by Lor­rie Bolduc. She also plays the acoustic gui­tar here.
It was Pro­duced and engi­neered in Nashville TN, at High Demand Pro­duc­tion Studios:
Lor­rie Lynn Bolduc might seem like a star when on stage, but the real­ity is that she puts her pants on the very same way as you and I. Musi­cians are peo­ple just like you, and that means that they go through the same exact finan­cial trou­bles as you or I. When you pur­chase a t-shirt or CD, this helps her con­tinue pur­su­ing her musi­cal pas­sion, which in turn, ben­e­fits you because she is pro­duc­ing music for your entertainment.
The only obvi­ous solu­tion to me in my per­sonal opin­ion is for more peo­ple and ser­vices to take a chance and do so much more to pro­mote local music. Go see local bands. Buy and lis­ten to local music. You'll feel a bet­ter sense of belong­ing to your very own com­mu­nity. You will also be sup­port­ing the local econ­omy. You'll feel pride in sup­port­ing local artists. Plus, see­ing a local act is gen­er­ally cheaper than going to a nation­ally tour­ing show.
It takes time to change mind­sets, but if more and more peo­ple keep push­ing in the same direc­tion on this, we can def­i­nitely make change happen.

More about Mizz Lorrie:
Lor­rie Lynn Bolduc:
"Born and raised in a small North­ern Ontario town, Sault Ste Marie. A singer/songwriter and rhythm gui­tarist. Lorrie's ear­li­est influ­ences came from her Grandpa Jule as he picked his gui­tar and sang songs from coun­try leg­ends, Hank William Sr, Fer­lin Husky, Hank Snow and many oth­ers. Although these weren't the "COOL" songs or artists amongst Lor­ries friends as a kid, she says it didn't bother her…Old Coun­try was her roots and she was and is PROUD of that. The song " Im So Lone­some I Could Cry" by Hank Williams Sr. was the first song Lor­rie learned how to play on gui­tar, and she says is the dear­est song to her heart, still makes her cry. Music was a big part of Lor­rie and her fam­i­lies lives, as her par­ents, grand­par­ents, uncles and aun­ties (many of which are musi­cians too) sprin­kled her with a vari­ety of music from coun­try to folk to rock­N­roll and blues.
In Lorrie's words," Music needs soul" and she por­trays and presents this with every song she writes or sings. She has front­lined a local band "Obses­sion" for the past sev­eral years, throw­ing her heart, soul and pas­sion for music into every gig.
Now she has ven­tured out pur­su­ing her own dreams as a solo artist. Hav­ing just recently com­pleted her first CD in NASHVILLE TN  with the won­der­ful help and hard work of HIGH DEMAND STUDIO.
CD titled: LORRIE LYNN BOLDUC~HIGH ROAD.
A com­pi­la­tion of 10 songs…all lyrics and melodies writ­ten by LORRIE her­self. Although all 10 songs orig­i­naly started in the stu­dio in Nashville, only  8 of the songs were com­pletely fin­ished there. They were produced/engineered in NASHVILLE TN at HIGH DEMAND STUDIOS by the Accom­plished Mr. Jason Mapes and the 2 other remain­ing songs which wer­ent fin­ished are being taken care of by DOO WHITE of THE GLASS POETS LYRICISTS  in SACRAMENTO CA. A big thanks to Mr Doug White. With his help we have been able to add these other two songs of Lor­ries, to the CD. Mak­ing for a great mix of sounds for every­one.
Lorrie's own words sums it up, " I have songs in me, I dream music, I wake up at night and write down lyrics. I feel in my heart that I have to keep writ­ing and per­form­ing as long as any­one will lis­ten. Smil­ing, happy and mov­ing for­ward — BRING ON THE MUSIC."
Many would say that her music resem­bles that of Josh Stone, Bon­nie Riatt, Ste­vie Nicks, Pink ♫, and Ste­vie Nicks.
Hear all of Lorrie's fan­tas­tic tunes at Reverb­na­tion, where they can also be pur­chased for only 0.99 cents per song!!
1. I Dont Care About You
2. String On My Guitar
3. The Way You Are
4. The Bottle
5. Alone
6. Iron Cowboy
7. Sing Me A Song
8. Any­way
9. High Road — orig­i­nal version
So the bot­tom line? Local music is what becomes big music. Every famous per­form­ing artist in the world started out as a local artist, per­form­ing in clubs and cof­fee houses.
♥Local per­form­ing artists become inter­na­tional per­form­ing artists with the help of their fans.
♥Local music can help sup­port tourism and raise money for cities, coun­ties, and townships.
♥Local music isn't always ama­teur or less pro­fes­sional than larger media.
♥Local music is just gen­er­ally more fun!
Be sure to 'like' Lor­rie Lynn Bolduc's Face­book Fan Page for all of her newest songs, venues, tours, and so forth! You won't be dis­ap­pointed, that's for sure!!
Tags: 100% Canadian made musician, coolcanucks, Lorrie Bolduc, Lorrie Lynn Bolduc, Lorrie Lynn Bolduc's Facebook Fan Page, Northern Ontario city, Reverbnation, Sault Ste. Marie, Supporting Local Music, The Importance of Supporting Local Music
Posted in Free Coupons Canada Samples Canadian Free stuff | Comments Off