Posts Tagged 'A&W Canada'
Thursday, September 30th, 2010
Uncle knows how to make a deli­cious burger. After all, it was his idea to use a juicy 5oz sir­loin beef patty. But we had no idea he also knew how to make such a deli­cious deal. Right now you can enjoy his mouth-watering sir­loin cre­ation for just $3. That's a lit­tle price for a lot of burger. So come down to A&W and sink your teeth into a tasty sir­loin Uncle Burger today.
Click here for the yummy details!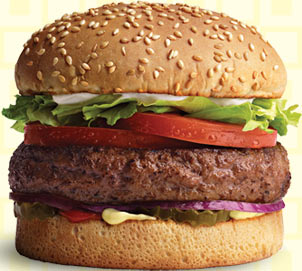 Tags: A&W, A&W Canada, A&W canada deals, A&W Canada ~ Try the 5oz sirloin Uncle Burger for only $3, A&W Deals, canada, canada deals, Canadian Deals, canadian savings, deals, hot canadian deals, hot deals canada, Uncle Burger
Posted in Hot Deals Canada Canadian Bargains Sales Discounts | Comments Off
Tuesday, November 17th, 2009
New at A&W Food Ser­vices of Canada Inc. Their Sir­loin Baby Burger Twins have arrived, and you can get 2 Sir­loin Baby Burger Twins for only $3.49!
Tags: A&W Canada, A&W Canada 2 Sirloin Baby Burger Twins for only $3.49, A&W canada coupons, A&W canada deals, A&W Canada specials, canada, canada deals, Canadian Deals, canadian savings, deals, hot canadian deals, hot deals canada
Posted in Hot Deals Canada Canadian Bargains Sales Discounts | Comments Off