Posted on November 29th, 2009 by roxxyroller in Hot Deals Canada Canadian Bargains Sales Discounts.
Dou­ble up on sav­ings. 2 Days. 2 Great Offers at Pen­ning­tons, Addi­tion Elle & MXM Canada!
They pay the tax, plus you get free ship­ping just by enter­ing coupon code: CYBER at checkout!
This sweet deal is only valid for Nov.29th & 30th, so click here to start shop­ping now!!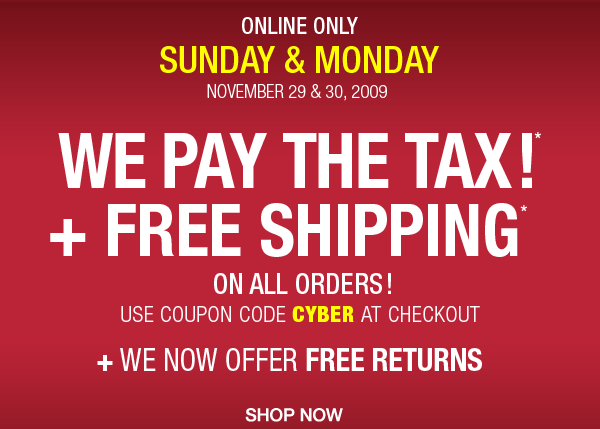 Tags: Addition Elle & MXM Canada Deals, Addition Elle canada deals, canada, canada deals, Canadian Deals, canadian savings, deals, hot canadian deals, hot deals canada, mxm canada deals, Penningtons, Penningtons Addition Elle & MXM Canada Deals, Penningtons Canada Deals