Posted on December 12th, 2009 by roxxyroller in Free Coupons Canada Samples Canadian Free stuff.
I recently came across this web­site and wanted to share it with y'all as I was intrigued by it immensely!
It is called Any­thing on a Clock.
At Any­thing on a Clock, they use your pho­tos, images, and even your logos and make them into cus­tom wall clocks. This keeps you, your chil­dren and/or your busi­ness in sight and on the minds of those who mat­ter most to you. How neat! I totally love this idea! Hubby recently pur­chased 21 acres of gor­geous coun­try prop­erty where we are going to be build­ing our dream cot­tage there over the next few years. I sud­denly had a light bulb and thought "Hey! I can get this com­pany called "Any­thing on a Clock" to make a nice clock to adorn our cot­tage wall after it is built, with an exact pic­ture of the cot­tage!!!!! I know that it will be sure to com­pli­ment the cot­tage, and we will obvi­ously be sure to get a ton of great com­pli­ments on it as well!!
The pos­si­bil­i­ties are end­less, they can pretty much put any­thing onto your own per­son­al­ized clock that you want them to!
And bet­ter yet — Hand­crafted in CANADA!!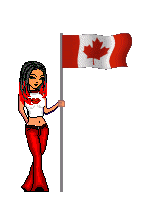 Look for­ward to Cool­Canucks and Any­thing on a Clock team­ing up in the New Year for a cou­ple of SWEET Giveaways!
In the mean­time, check out Any­thing on a Clock and order soon to get one in time for Christmas!!
Tags: Anything on a Clock, CoolCanucks.ca