Posted on December 31st, 2011 by roxxyroller in Free Coupons Canada Samples Canadian Free stuff.
HAPPY NEW YEAR 2012
To all my fam­ily and friends.
I hope the new year brings many happy and won­der­ful wishes to you and your fam­ily and friends.
In 2012 ~ I have dreams to col­lect ~ chances to be taken ~ choices to be made ~ and prayers to be prayed! Con­grat­u­la­tions to the human race for sur­viv­ing another trip around the sun. Way to go every­one. Big round of applause!!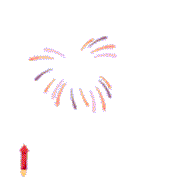 ♥Warmest Wishes for a Happy New Year 2012 to the most Beau­ti­ful Peo­ple on this Earth; my fam­ily, my friends, and my Pre­cious Cool­Canucks Fam­ily! I love you all so very much!!!!!♥
Tags: "2012", coolcanucks, Happy New Year, Happy New Year 2012, Happy New Year 2012 to all CoolCanucks!!