Posted on March 7th, 2012 by roxxyroller in Free Coupons Canada Samples Canadian Free stuff.
Do you wear pre­scrip­tion glasses or eye­glasses period? GlassesUSA.com has great fash­ion­able styles, and all at extremely low unbeat­able prices!
Sum­mer is almost here and I want to cel­e­brate with a styl­ish pair of new ­glasses as I do every year. I recently vis­ited GlassesUSA.com look­ing to buy glasses and shopped their exten­sive selec­tion of glasses until I found the per­fect pair for myself. I have to admit, it was a lit­tle intim­i­dat­ing to order a pair of ­glasses online with­out try­ing them on in per­son. How­ever, there is no need to worry because the GlassesUSA.com web­site has sev­eral con­ve­nient fea­tures to help you fig­ure out which style will suit your face. There is the option to see the glasses on real pho­tos of peo­ple in the Vir­tual Mir­ror tool which is a fan­tas­tic fea­ture to have!!

The vir­tual mir­ror hon­estly did it for me, and I was sold on the glasses that I chose to review right at that point which was cer­tainly reas­sur­ing! I chose the very awe­some Kim Red eye­glasses, and they rock!! They are oh so styl­ish and classy, and cer­tainly add a touch of piz­zazze to my face! I love them, they are so cute and match the shape of my face per­fectly!! If it wasn't for the vir­tual mir­ror option, I would have been extremely skep­ti­cal!! They were also tucked into a nice lit­tle case and came with a clean­ing cloth!! All of the glasses sold at GlassesUSA.com come with a 100% Sat­is­fac­tion Guar­entee as well so you can def­i­nitely rest easy know­ing this.
"Sweet, sassy, and any­thing BUT ordi­nary — Kim full-framed plas­tic eye­glasses in red are per­fect for those who want a lit­tle kick to their style. The thick plas­tic frame resem­bles a rec­tan­gu­lar shape and is off-set by sparkly rhine­stones near the temple."
GlassesUSA.com also car­ries carry metal eye­glasses, plas­tic eye­glasses, and rim­less eye­glasses, as well as tita­nium frame glasses, designer glass (Guess, Coach), vin­tage, bifo­cals, and pro­gres­sive lens glasses. You can also shop by the size of frames that you like, view the glasses that entice you at all dif­fer­ent price points, and shop­ping for glasses from the com­fort of your own home has never been easier!!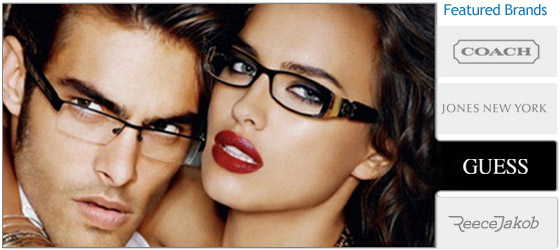 You can cer­tainly trust GlassesUSA.com for all of your eye­care needs!! I am now 100% sold on them, and I know that you will be hooked as well!!
♥→I received prod­uct for review.  The opin­ions within this post are of my own and I was not influ­enced in any way.  Please do your own research before pur­chas­ing prod­ucts.  Your opin­ions and results may dif­fer than mine.←♥
Tags: buy glasses, contest, coolcanucks, CoolCanucks Blog, CoolCanucks Review of GlassesUSA.com, Eyeglasses, glasses, GlassesUSA.com, pre­scrip­tion glasses