Posted on November 8th, 2009 by roxxyroller in Free Coupons Canada Samples Canadian Free stuff.
Win­ner of The Pretty Pea­cock Stun­ning Neck­lace is.….….….……
#67 — Sherry Nick­er­son! Congrats!
sherry nick­er­son
Octo­ber 8th, 2009 at 10:14 am
i'm a fan of Pretty Pea­cock on face­book (sherry nickerson)
In this one, we had a whop­ping 619 comments!
Win­ner of The Gor­geous Dec­o­ra­tive Hook from Cre­ations Elin is.….….….
#66 Cheryl H.!
cheryl h
Octo­ber 13th, 2009 at 10:24 pm
Daily tweet
http://twitter.com/iamcherdon/status/4851912359
Con­grats Cheryl!!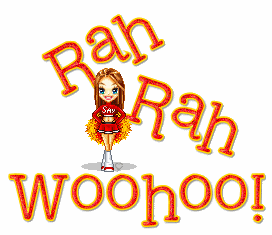 Both winner's have been noti­fied and have 48 hours to reply or another win­ner will be cho­sen in their place.
Thanks every­one for your par­tic­i­pa­tion in these give­aways, and tons more posted so go enter now!
http://coolcanucks.ca/category/giveaways-canada/
Luv y'all!
rox­xy­roller