Posted on October 13th, 2009 by roxxyroller in Giveaways Canada.
MiOrganic.ca
Why Should You Use Miessence Products?
Cer­ti­fied Organic to the high­est inter­na­tional food standards.
Only the finest organic cold pressed oils, essen­tial oils, herb and flower extracts are used.
Hand­crafted in small batches for max­i­mum fresh­ness and potency.
Ingre­di­ents so pure you can eat them!
Com­plete ingre­di­ents lists proudly dis­played on each prod­uct page so you know what you are buying.
Miessence Cer­ti­fied Organ­ics car­ries so many nat­ural prod­ucts from Skin Care for both Adults  and Chil­dren, to Cos­met­ics,  to house­hold clean­ing sup­plies!
Their prod­ucts all even come with a Money-Back Guarentee:
15 Day money back guar­an­tee, no has­sels, no ques­tions asked.
If you are not com­pletely sat­is­fied with any of the prod­ucts, sim­ply notify me within 15 days for a full refund or replacement.
Cana­dian and US orders are shipped from the US ware­house. Non-US orders are shipped from the ONE Group Aus­tralian warehouse.
Inter­na­tional orders gladly accepted. We ship world wide for $7.95 on orders under $100 or FREE ship­ping on orders over $100.
Orders are deliv­ered within 5 to 7 busi­ness days.
Here are just a FEW of the prod­ucts that Miessence Cer­ti­fied Organ­ics car­ries like Sham­poo and Conditioner:
And Cleansers, Exfolients, Masks, Skin Con­di­tion­ers, Treat­ment Gels, Mois­turis­ers, Serums, and Mists!
I had the plea­sure of meet­ing Anita at Miorganic.ca, and she has gen­er­ously offered to give away to one of our read­ers, a Travel Size Skin Care Pack.….….….so depend­ing on what your skin type is depends on which kit you  get!
MiOr­ganic has the fol­low­ing 4 Skin Care Packs Available:
Travel Size Skin Essen­tials Pack:
Bal­anc­ing
Travel Size Skin Essen­tials Pack:
Reju­ve­nat­ing
Travel Size Skin Essen­tials Pack:
Puri­fy­ing
Travel Size Skin Essen­tials Pack:
Sooth­ing
~The Give­away~
For your first entry, you MUST do both of the fol­low­ing or else all of your entries are voided!!
Go over to MiOr­ganic and sign up for their email newslet­ter! You must also sign up for the Cool­Canucks Blog Newslet­ter on the right hand side. Just come back here and leave IN ONE com­ment that you have sub­scribed to both, and leave me the email address that you sub­scribed with!
*Extra Entries*
* Fol­low @coolcanucks on Twit­ter and tweet about the give­away and com­ment with the link, you can use the fol­low­ing to tweet: I'm entered to win a MiOr­ganic Skin Care Pkg from @coolcanucks and you can too! check it out:  http://tinyurl.com/yljruqc  Open to All!!      Leave me your twit­ter­name and twit­ter sta­tus link! Tweet daily!
*Post on your blog or any pub­lic forum about the give­away link­ing to this post and MiOr­ganic and com­ment with the link.
*Become a mem­ber of Cool­Canucks and leave me your CC username!
* Tell me some­thing that you would seri­ously love to have from MiOrganic.ca!
The Give­away for Octo­ber will end Octo­ber 31st, 2009 and is open to both Cana­dian as well as US Residents!
A Big thank you to Anita and MiOrganic.ca for this fab­u­lous givewaway!!
*****CLOSED!! Con­grat­u­la­tions to KARRYK!*****
#2 was the win­ner!!
Karry
Octo­ber 13th, 2009 at 2:00 pm
I fol­low cool­canucks on twit­ter user­name kar­ryknis­ley and tweeted
http://twitter.com/Karryknisley/status/4840462107
karryknisley76 at hot­mail dot com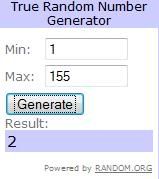 Tags: canadian contests, canadian online contests, miorganic canada, miorganic.ca contests, online canada contests