Posted on February 11th, 2011 by roxxyroller in Giveaways Canada.
I had the absolute plea­sure of being able to review some excel­lent high qual­ity per­son­al­ized note cards recently from Pear Tree Greet­ings and am beyond impressed with them. I expected them to be nice, but they are gor­geous. Each and every card in one set was per­son­al­ized with my ini­tials, and the sec­ond set was per­son­al­ized with "Heather".
Every­one loves to see their own name per­son­al­ized on items, espe­cially me! I am now a true Pearista!
The sam­ples I received are amaz­ing. Upon open­ing my pack­age, the first thing I noticed was the amaz­ing assort­ment of super chic colours and designs which are extremely fash­ion­able. I was struck by the superb qual­ity of paper the cards are printed on. It is heavy and beau­ti­fully crafted. These are high end, qual­ity cards, and the best part? They're 100% post-consumer recycled.
The prices at PearTreeGreetings.com are rea­son­able, and the qual­ity fab­u­lous. Let your friends and fam­ily know they are in your thoughts always with a beau­ti­ful greet­ing from Pear Tree Greet­ings. I believe send­ing cards is one of the most thought­ful things you can do at any time of year, and send­ing per­son­al­ized cards adds that classy spe­cial touch.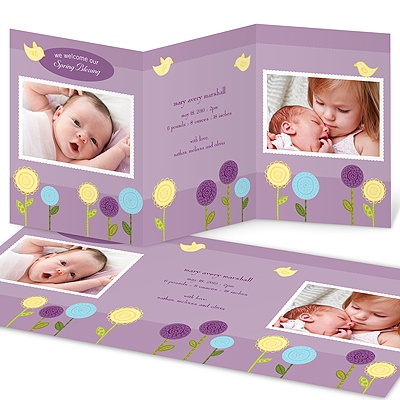 Pear Tree Greet­ings has almost every greet­ing card imag­ine­able, and every­thing is so neatly cat­e­go­rized on their site. Some of them include Baby Announce­ments, Christ­mas Cards, Kid Birth­day Invi­ta­tions, Thank You Cards & Note Cards, Save the Date Mag­nets, and so much more!
Pear Tree Greet­ings get's a huge thumbs up from me, and I defi­nately rec­om­mend this com­pany to every­one! Their deliv­ery time as well as their cus­tomer ser­vice skills were beyond outstanding!!
The very kind and gen­er­ous folks over at Pear Tree Greet­ings have gra­ciously offered to give 1 very lucky Cool­Canucks reader the chance to win some of these won­der­ful note cards as well! SWEET!!!!!
To Enter:
Manda­tory Entry – ***This is a MUST!! Those who don't ful­fill the very first entry will be dis­qual­i­fied! Also, any com­ments such as 'enter me' or 'love to win' will be deleted.***
1) Head on over to Pear Tree Greet­ings and check out all of the fab­u­lous cards! Please let me know which set is your own favorite?
————->The Above is MANDATORY before any extra entries count. <—————
*****EXTRA ENTRIES: (Optional, these are there for you just in case you would like more chances of win­ning!!)********** Leave com­ments all in one com­ment box, or in sep­a­rate boxes, that is totally up to you! Note: All entries left in one box only counts as one entry so your choice!****************
SUBSCRIBE to Cool­Canucks Blog (right hand-side of blog) via email. (You must ver­ify the sub­scrip­tion in your email too, as I will check! Not ver­i­fied = dis­qual­i­fi­ca­tion, sorry!) Leave me which email addy you sub­scribed with in your com­ment please.
Fol­low Cool­Canucks Via Google Friend Con­nect – this is also on the right hand side of my blog.
Fol­low @coolcanucks on Twit­ter! Leave me your twit­ter name!
Tweet this con­test! Leave me the Sta­tus Link to your tweet! *NOW UNLIMITED TWEETS DAILY!!* and leave a com­ment each time with the Tweet Sta­tus Link*
(Please note, there is a NEW Retweet but­ton added below this post – you may also use that for a quick and easy tweet – be sure to leave me the sta­tus link though!)
Become a fan of Pear Tree Greet­ings on Face­book and write on their wall that you came from CoolCanucks!
NEW!! Become a Fan of Cool­Canucks on our Face­book Page! 2 entries, leave 2 com­ments! Leave me your FB name please!
Become a Reg­is­tered Cool­Canucks Mem­ber in our forum and leave me your user­name there!
Blog, Stum­ble, Digg or share this give­away on any open pub­lic forum and leave me the link to it! +5, leave 5 comments
Grab our Cool­Canucks but­ton located to the right of the blog. +5, leave 5 comments

Sub­scribe to Cool­Canucks RSS Feed! + 2 leave 2 comments

Pur­chase from Pear Tree Greet­ings for the dura­tion of the give­away and get 10 extra entries!! Just tell me in a comment!
**Give­away open to both US & Canada and expires on March 11th, 2011**
A HUGE thank you to Pear Tree Greet­ings for spon­sor­ing us with this GREAT Con­test here at CoolCanucks!!
58
EDIT COMMENT

Marc-Andre Taille­fer
Feb­ru­ary 17th, 2011 at 9:59 pm

Since my daugh­ter is in Karate , I love the Ninja Cards
Tags: 100% post-consumer recycled cards, 100% recycled, Baby Announcements, canada, canada contest, canada contests, canadian contest, canadian contests, Canadian giveaways, canadian online contests, Christmas Card Ideas, Christmas Cards, contest, contests, contests canada, CoolCanucks Blog Contest, coolcanucks giveaway, enter, Free Address Labels, Free and Unique Photo Ecards, free canadian contests, free canadian giveaways, Graduation Invitations, Holiday Cards, Kid Birthday Invitations, online canadian contests, party invitations, Pear Tree Greetings, Pear Tree Greetings Personalized Note Cards, Pear Tree Greetings Personalized Note Cards Review & Giveaway, PearTreeGreetings.com, Personalized Note Cards, Photo Cards, photo Christmas card magnets, Save the Date Magnets, Thank You Cards & Note Cards, Thank You Cards & Personalized Note Cards, Trendy Holiday Card Designs., win, win canadian contests, win canadian prizes, win prizes