Posted on May 21st, 2012 by roxxyroller in CoolCanucks Blog Contest, Giveaways Canada.
Irina Designs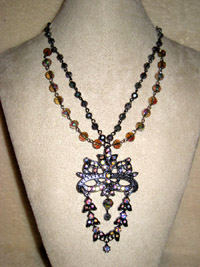 Irina Designs is a Cana­dian online bou­tique. Irina Designs offers unique gift col­lec­tions includ­ing stun­ning jew­ellery, and beau­ti­fully crafted jew­ellery boxes!
Irina Designs is a 100% pure Cana­dian shop!!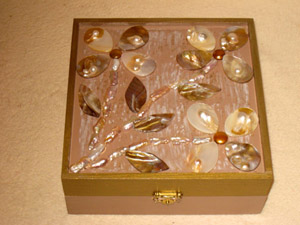 Owner Irina started design­ing jew­ellery in 2006 when she took some jewellery-making classes at  Michael's Art Store and that was just the begin­ning. At first, Irina designed some jew­ellery pieces just for her­self and some close friends and fam­ily. Then,  her designs became a great hit and she began sell­ing her jew­ellery to some of  the exclu­sive fash­ion bou­tiques in Toronto and  par­tic­i­pat­ing in Arts and Crafts Shows in Ontario.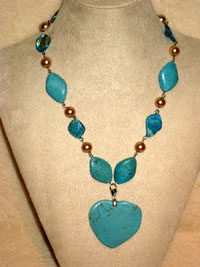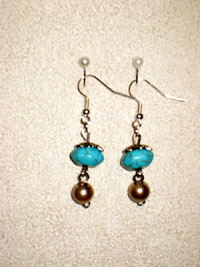 Irina Designs Jew­ellery's goal is to give their cus­tomers a great shop­ping expe­ri­ence by pro­vid­ing them with a range of high qual­ity spe­cially designed jew­ellery, as well as excel­lent ser­vice. They also ship to any­where in the entire world which rocks!!
All of her won­der­ful array of gor­geous neck­laces & ear­rings are pro­fes­sion­ally hand­crafted with spe­cial care and atten­tion to detail to pro­duce unique, qual­ity jew­ellery designs. Irina even cus­tom makes jew­ellery just for you as well! Sim­ply let her know what you want, and she will get 'er done!! Along with her fab­u­lous neck­laces, she can also make you match­ing ear­rings and bracelets as per your request!! Irina cus­tomizes it just the way you would like!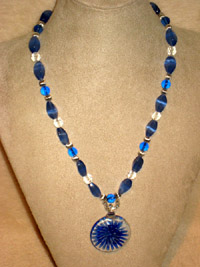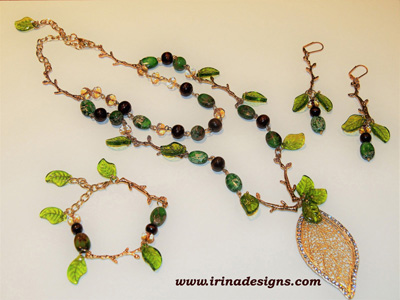 What a gor­geous set I had the plea­sure of review­ing!! Although it was super hard to choose just one, it came down to the Aqua Ele­gance Neck­lace and Ear­rings and I love it soooooooooo much! The com­pli­ments while wear­ing this gor­geous neck­lace and ear­ring set are truly endless!!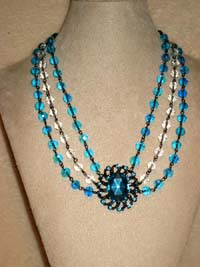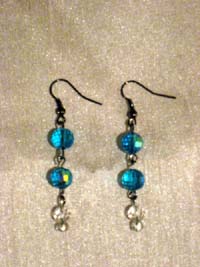 I give Irina Designs Jew­ellery a Huge thumbs up, and rec­om­mend this great com­pany to everyone!!
♥→I received prod­uct for review.  The opin­ions within this post are of my own and I was not influ­enced in any way.  Please do your own research before pur­chas­ing prod­ucts.  Your opin­ions and results may dif­fer than mine.←♥
Buy It!! Avail­able online at Irina Designs Jewellery
Win It!! Enter my sweep­stakes give­away below for a chance to win a $100 E-certificate to Irina Designs Jew­ellery! Open to Cana­dian and US residents.
How to enter: All entries must be sub­mit­ted using the Raf­fle­copter form below. After you com­plete the easy manda­tory entry, you can do as many bonus entries as you'd like to increase your chances of win­ning. I will be check­ing for dupli­cate entries to make sure it's fair, and no cheat­ing will be tolerated!
Tags: 100% pure Cana­dian, beautifully crafted jewellery boxes, Blog Contest, canada, canada contest, canada contests, canadian contest, canadian contests, Canadian giveaways, canadian online contests, contest, contests, contests canada, coolcanucks, CoolCanucks Blog, CoolCanucks Blog Contest, CoolCanucks Blog Contest ~ Irina Designs Jewellery Review & Giveaway, coolcanucks giveaway, free canadian contests, free canadian giveaways, Irina Designs, Irina Designs Jewellery, Irina Designs Jewellery Review, Irina Designs Jewellery Review & Giveaway, jewellery, online canadian contests, stunning jew­ellery, win, win canadian contests, win canadian prizes, win prizes