Posted on March 12th, 2010 by roxxyroller in Giveaways Canada.

Bright Morn­ing Star Health and Beauty Apothe­cary began in the year 2000 with a mother-daughter team. Their goal was to pro­vide great qual­ity prod­ucts at a fair price for every­one, and that they did!!
"We take great pride in pro­duc­ing each and every one of them with­out chem­i­cals, pes­ti­cides, her­bi­cides and skin irri­tants. We've taken a vow to always pro­vide you with the best at the fairest price pos­si­ble with­out ever sac­ri­fic­ing qual­ity. You see, we got tired of pay­ing for prod­ucts that really didn't work just because they were fea­tured in a mag­a­zine or on tele­vi­sion. Of pay­ing for baby sham­poo that only irri­tated my daughter's skin and for dia­per balm that wors­ened her dia­per rash instead of pre­vent it. With every baby in mind, every mother to be in mind, and every man, woman and pet in mind, we decided to take the risk of putting our prod­ucts at your reach in hopes of meet­ing other deter­mined and cul­tured peo­ple who know how to decide between just an "Okay" prod­uct and a truly mar­velous product."


Organic beauty prod­ucts work better!

Think of beauty prod­ucts like food. In today's world, there are a lot of syn­thetic, or "fake" ingre­di­ents used in food pro­cess­ing. But if you go to a high-end restau­rant, you gen­er­ally won't find "fake" ingre­di­ents on the menu. Top chefs know that cre­at­ing a top-quality meal requires top-quality ingre­di­ents. They don't use arti­fi­cial fla­vors in their cook­ing, because real spices and fresh herbs cre­ate a finer, more exquis­ite taste. Pro­duc­ing a beauty prod­uct is not much dif­fer­ent either! Cer­ti­fied organic beauty prod­ucts work bet­ter sim­ply because they are made with supe­rior ingredients!!

What you put on your skin even­tu­ally ends up in your body as well, so be cer­tain to choose all of the won­der­ful prod­ucts that Bright Morn­ing Star Health and Beauty Apothe­cary has to offer!
Bright Morn­ing Star Health and Beauty Apothe­cary sells all nat­ural Organic prod­ucts which they per­son­ally hand­craft them­selves! No machin­ery — totally 100% hand­crafted! This great com­pany is fam­ily owned and oper­ated, with two of them being cer­ti­fied Aro­mather­a­pists and herbal­ists which helps to bal­ance their prod­ucts just perfectly!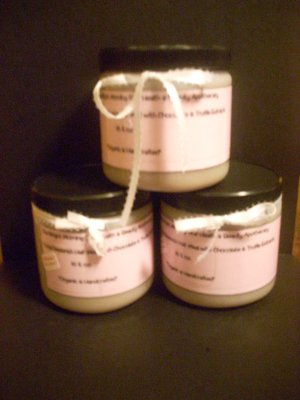 All of their fab­u­lous prod­ucts are neatly cat­e­go­rized to mak­ing shop­ping a com­plete snap! Sim­ply click here to browse the online store!
"All of our items con­tain pure raw ingre­di­ents, at times even exotic like crushed pearls, orchid and ivy, New Zealand Manuka Honey, DMAE, Vit­a­min C Ester, Squalane, Sea Buck­thorn Oil and Mead­ow­foam Seed. We also use absolutes in our prod­ucts. Each is thor­oughly tested on will­ing peo­ple (includ­ing our­selves) for 2 months and if it isn't approved it is dis­carded until ulti­mate cus­tomer sat­is­fac­tion is achieved. No machin­ery is ever involved, all is made in small con­trolled batches by hand to ensure safety, purity, qual­ity and effec­tiv­ity. We use only nat­ural preser­v­a­tives if any to ensure the item to be germ free but also toxic and irri­tant free. None of our hair prod­ucts ever con­tains any parabens, phta­lates or SLS. We also carry hand­made beaded jew­elry using Swarovski ele­ments or semi pre­cious gems such as Jade, Jasper, Rubies, Cit­rines, Emer­alds, Amethyst, Coral, Turquoise and more.  We can also cus­tom make prod­ucts for any skin type or hair type for no added cost this gives the cus­tomer the abil­ity to har­ness a skin­care spe­cial­ist and organic lab­o­ra­tory to get their desired results. We're pleased to be one of the few com­pa­nies in the true organic and eco­log­i­cal indus­try to offer a gamma of prod­ucts for babies, women, men, and house­hold at fair and rea­son­able pric­ing con­sid­er­ing the hand­made and cer­ti­fied organic quality."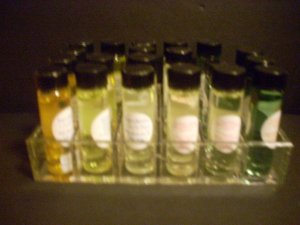 I was sent some of their prod­ucts to review, and totally fell in love with the Hand Balm! It com­pletely worked won­ders on my dry hands!
These prod­ucts are not only for women either — they have prod­ucts for men as well which is awesome!
I totally rec­om­mend these prod­ucts to everyone! 
Win it!!
The very kind and gen­er­ous folks over at Bright Morn­ing Star Health and Beauty Apothe­cary have offered to give one lucky Cool­Canucks reader the chance to win their Spe­cialty Balm Kit which Fea­tures the hand balm, white truf­fle rich lip reju­ve­na­tor and a mind ease balm!! Awesome!!
1)  Head on over to Bright Morn­ing Star Health and Beauty Apothe­cary and tell me some­thing you have learned about this great company!
2) You MUST ALSO SUBSCRIBE to Cool­Canucks Blog (right hand-side) via email! (You must ver­ify the sub­scrip­tion in your email too, as I will check! Not ver­i­fied = dis­qual­i­fi­ca­tion, sorry!) Leave me which email addy you sub­scribed with in your com­ment and SAY I SUBSCRIBED VIA EMAIL!
 
3) And thirdly for any entries to count, fol­low Cool­Canucks Via Google Friend Con­nect!! TELL ME THAT YOU FOLLOW COOLCANUCKS VIA GOOGLE FRIEND CONNECT IN A COMMENT! SORRY FOR THE CAPS, BUT ALOT OF PEOPLE DON'T KNOW HOW TO FOLLOW OR READ RULES AND I HAVE TO GET THEIR ATTENTION SOMEHOW!!!!!
******************If you don't do the top 3, then your com­ments will be DELETED, plain and simple************************************
 
————->The Above is MANDATORY before any extra entries count. <—————
EXTRA ENTRIES: (Optional, these are there for you just in case you would like more chances of winning!!)
Fol­low @coolcanucks on Twit­ter! Leave me your twit­ter name!
Tweet this con­test link­ing to @coolcanucks  and Bright Morn­ing Star Health and Beauty Apothe­cary! Leave me the Sta­tus Link to your tweet! **NOW UNLIMITED TWEETS DAILY!!* and leave a com­ment each time with the Tweet Sta­tus Link** (Please note, there is a NEW Retweet but­ton added below this post – you may also use that for a quick and easy tweet – be sure to leave me the sta­tus link though!)
Become a Reg­is­tered Cool­Canucks Mem­ber in our forum and leave me your user­name there!
Blog, Stum­ble, Digg or share this give­away on any open pub­lic forum and leave me the link to it! +5, leave 5 comments
Grab our Cool­Canucks but­ton located to the right of the blog. +5, leave 5 comments
 
Sub­scribe to Cool­Canucks RSS Feed! + 2 leave 2 comments
 
Refer a friend to Cool­Canucks Forum – do not sign your­self up and cheat, I can check IP's! Tell me who the refer­ral is, and earn 10 extra entries at once!
 
Pur­chase any­thing from Bright Morn­ing Star Health and Beauty Apothe­cary for the dura­tion of the give­away and get 10 extra entries!! Just tell me in a comment!
**Give­away open to both Canada & US and expires on May 1st, 2010**
A HUGE thank you to Bright Morn­ing Star Health and Beauty Apothe­cary for spon­sor­ing us with this GREAT Con­test here at CoolCanucks!!
Con­grats to #129
129
carolp8
March 26th, 2010 at 1:40 pm 
Tags: Bright Morning Star Health and Beauty Apothecary, Bright Morning Star Health and Beauty Apothecary Review & Giveaway, canada, canada contest, canada contests, canadian contest, canadian contests, Canadian giveaways, canadian online contests, contest, contests, contests canada, CoolCanucks Blog Contest, CoolCanucks Blog Contest ~ Bright Morning Star Health and Beauty Apothecary Review & Giveaway, coolcanucks giveaway, enter, free canadian contests, free canadian giveaways, Hand Balm, online canadian contests, organic, Specialty Balm Kit, win, win canadian contests, win canadian prizes, win prizes