Posted on December 24th, 2009 by roxxyroller in Hot Deals Canada Canadian Bargains Sales Discounts.
Today only!! Shop online at Pen­ning­tons, Addi­tion Elle & MXM Canada and get TOTALLY FREE ship­ping, plus save 30% off all orders by enter­ing coupon code PREBOXING at checkout!
Click here for details, and happy Shop­ping Canada!! Merry Christmas!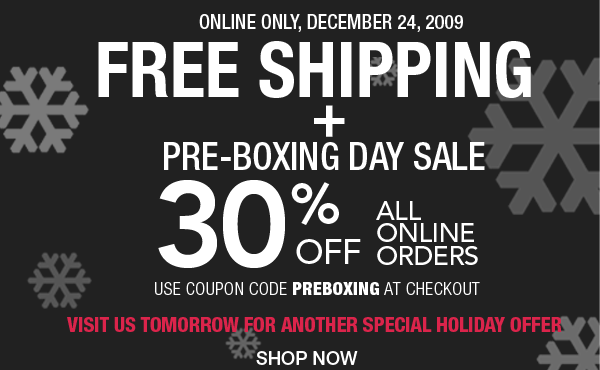 Tags: canada, canada coupons, canada deals, canadian coupons, Canadian Deals, canadian savings, deals, hot canadian deals, hot deals canada, Penningtons Addition Elle & MXM Canada, Penningtons Addition Elle & MXM Canada - Free shipping today only plus 30% off all online orders!, Penningtons Addition Elle & MXM Canada hot deals