Posted on February 15th, 2011 by roxxyroller in Hot Deals Canada Canadian Bargains Sales Discounts.
Take 20% off any adult pur­chase of $100 or more (online only) until Feb­ru­ary 17, 2011, enter the code "ONGET20″ at check­out. Ship­ping is free on orders of $50 or more.
 Click here to start shop­ping now!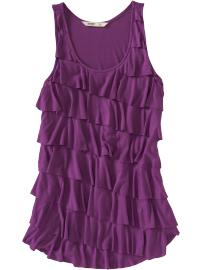 Tags: canada, canada deals, Canadian Deals, canadian savings, deals, hot canadian deals, hot deals canada, OLD NAVY Deals, old navy canada, Old Navy Canada Bargains, old navy canada deals, Old Navy Canada Hot Canadian Deals, Old Navy Canada HOT DEAL, OLD NAVY CANADA HOT DEALS, Old Navy Canada Sales, Old Navy Canada: Take 20% Off Adult Purchase of $100 Online Only, Old Navy Hot Deals