Posted on December 17th, 2010 by roxxyroller in Free Coupons Canada Samples Canadian Free stuff.
Right now at The Children's Place, you can pick up great gifts for $6 and up. Com­bine that with the 20% off coupon below to save even more. This is per­fect for some last-minute stock­ing stuffers!!
Click here to print your coupon.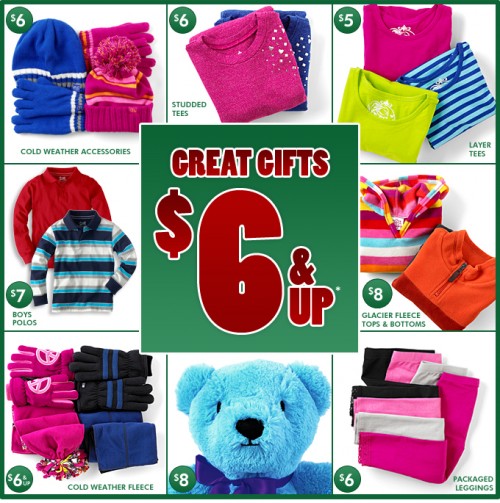 Tags: canada, canada coupons, canada deals, canadian coupons, Canadian Coupons: The Children's Place Canada ~ 20% Off Your Entire Purchase, Canadian Deals, canadian online coupons, canadian savings, coolcanucks giveaway, coupons, deals, free canadian coupons, hot canadian deals, hot deals canada, online canadian coupons, The Children's Place, The Children's Place ~ 20% Off Your Entire Purchase, The Children's Place Canada, The Children's Place Canada ~ 20% Off Your Entire Purchase, The Children's Place Coupon, The Children's Place Coupon ~ 20% Off Your Entire Purchase