Posted on November 3rd, 2009 by roxxyroller in Free Coupons Canada Samples Canadian Free stuff, Hot Deals Canada Canadian Bargains Sales Discounts.
Toronto Canada & Area res­i­dents lucked out! Just go and see A Christ­mas Carol" at AMC The­atres Canada before Dec. 18th and get Free Small Foun­tain Drink & Popcorn!
Offer expires Decem­ber 18th, 2009. Click here for more details.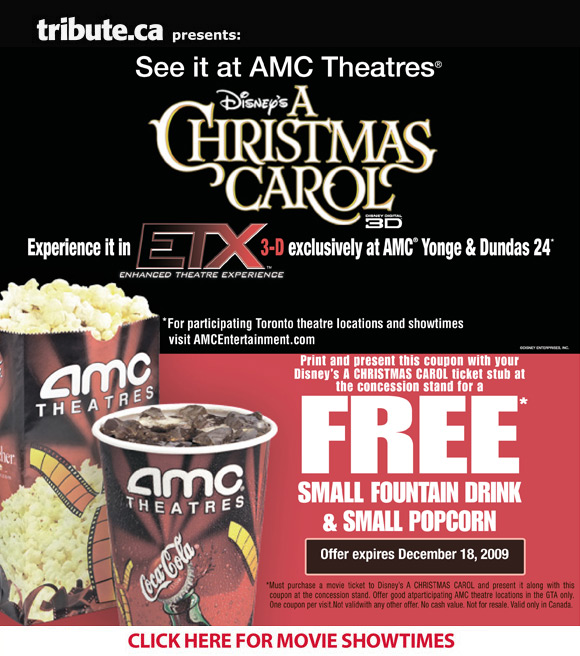 Tags: AMC Canada Theatres, canadian contests, canadian coupons, canadian free stuff, canadian freebies, canadian online coupons, canadian online freebies, free canadian coupons, free samples, free samples canada, free stuff, free stuff Canada, freebies, freebies canada, hot canadian deals, hot deals canada, online canadian free stuff, online canadian freebies