Posted on November 30th, 2010 by roxxyroller in Free Coupons Canada Samples Canadian Free stuff.
It's hard to believe that another year has passed since the death of my brother Eddy. I wrote a trib­ute to him last year here.
Not a day goes by my Dear Brother that I don't look at your face in pic­tures or think of all of the fun times we shared in life Eddy.
God took you home to rest at last 6 years ago today. How I miss your smile and warm words, how I miss your laugh and funny jokes.
They say only the good die young, and that is why God chose you out of the 6 of us.
Eddy even though I know that there is no sick­ness or worry in Heaven, I really con­tinue to miss you here on earth and my heart aches.
Novem­ber 30th, 2004 was one of the sad­dest days of my life. It was not expected, that is for sure! That phone call shocked us all.
I love you and miss you Eddy, and know that you are watch­ing over me and our fam­ily constantly.
Rest in Peace my sweet brother.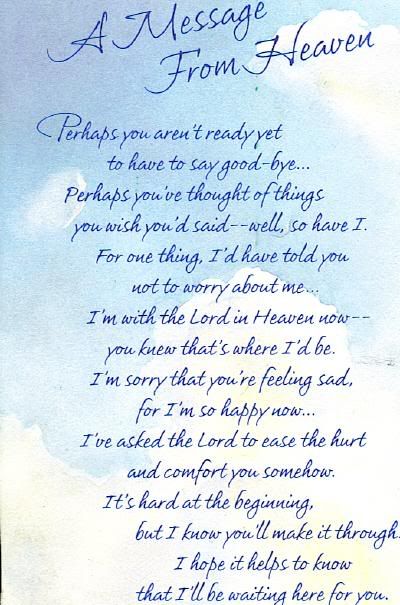 Tags: A Tribute to Eddy, R.I.P. Dear Brother